Pivoting from interskynet.com to reclaimurlife.com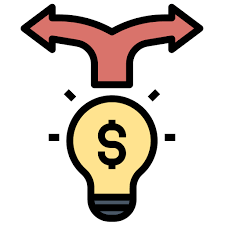 In the interest of transparency, let me explain the reason for the pivot that this site has made.
When we launched this website last year, it was called interskynet.com and the mission was to enable like-minded folks from all over to "Unite for a Cause they cared for" so that they could push for positive change, sort of…
This was especially motivated by my personal experiences with the Family Law system that I believe to be biased, outdated and influenced by special interest groups and legal professionals rigging it in their favor, to say the least.
We wanted to create a platform that would bring people together to be able to stand up for themselves, unite, push and lobby for change. We were excited about the potential impact this could have on the desperate folks that were affected by these corrupt/greedy systems.
However, with the passage of time, I noticed that our original site was not gaining traction or was not resonating with our target audience as much as I had hoped. To be frank, I'd imagine that our target audience were an already time-strapped and hassled group who did not have the time nor financial resources to unite for any cause or fight against any injustices they were enduring. Rather they were busy sustaining themselves by doing multiple jobs to pay their attorneys, child support or spousal maintenance. I resonate with that as I have gone through those same pressures.
On top of that, I was running and sustaining this portal on the side while doing my day job. As a result of this lack of enthusiasm from our intended target audience coupled with my own other engagements, the site remained dormant for some time.
Over time, we've realized that this was a flawed approach to reclaiming our lives. Rather than looking to change external circumstances, it would be vastly better to try to change our internal circumstances, and then we would be in a better position to try to influence external forces that affect us.
So, after much pondering and research, we decided to change our Vision and Mission to first become financially independent ourselves and, in that process, potentially better serve our existing audience and possibly reach a wider audience.
So, we're pivoting our website to focus on the pursuit of financial freedom for all. We believe that everyone deserves to have the financial security and freedom to live the life they want.
The site has now morphed into "The Time, Location and Financial Freedom Project"!
This is the new logo:
Here are some of the ways we have pivoted:
Shifting our focus to journaling our journey of the pursuit of financial freedom.
In that process, glean, summarize and curate the knowledge (content), tips, tricks and tools in an easily understandable format for actually applying them in our daily lives.
Once in a while, why not take a stab at the outdated narratives that people still desire to hold on to.
Create a supportive community: Have a supportive community where people can connect with others who share similar financial goals and challenges. We'll be hosting Groups, Forums, and other interactive features to help our community connect, share advice, and support one another.
Overall, we want to enable ourselves and help our community make smart financial decisions and set themselves up for long-term success.
And a big word of DISCLAIMER: Its not going to be financial advice or anything. There will be no guarantees for it to be true or false (that is the nature of the world, just accept that fact). Its just trying to make sense of what is out there in the world and trying to distill some info from it. It is up to each individual to evaluate if it makes any sense to them or not and to accept or ignore it. But by doing so, we are at-least forcing our minds to think harder on those topics, leading us on a path of daily incremental learning of the various aspects of reclaiming our lives. I believe that the sum total of that exercise will be beneficial for us at the end of the day.
With a clear focus on helping people achieve greater freedom in their lives, "reclaimurlife.com" has the potential to reach a wider audience and make a real impact in people's lives. By pivoting the website, we believe that we have taken an important step towards creating a more fulfilling and empowering experience for our users.
Join us on this journey and let's reclaim our lives together.
Best Regards,
@freeman